As an advertising agency, we have the privilege of creating, planning, and organizing complete campaigns for our clients. Offering an outside point of view, we contribute to the effort of selling our client's products or services; handling overall marketing and branding strategies and sales promotions for our clients.
Our Services include:
Television & Radio Commercials

Online Advertising

Out of home Advertising

Mobile Marketing

Augmented Reality Advertising

Advertising Campaigns
TV
Through 30 to 60 second spots we promote a wide variety of goods, services, and ideas with great quality through our Video Production services with special effects and 3D animation.
RADIO
Our produced commercial formats include: jingles, straight read with sound effects or background music, dialogue, monologue (where the voice talent portrays a character, as opposed to an announcer), and combinations of these.
MOVIE THEATER
Specific demography of audience selected according to movie for 3-4 minute commercial with company rep on site
OUT OF HOME ADVERTISING
Includes billboards, street furniture, transit, and alternative. Focused marketing to consumers when they are "on the go" in public places, in transit, waiting rooms, and/or in specific commercial locations such as in a retail venue.
Video SEO
Video marketing SEO achieves video ranked on Google on first page within 2-3 months and sometimes as little as 3-4 weeks.
ONLINE ADVERTISING
Email marketing, search engine marketing (SEM), social media marketing, many types of display advertising (including web banner advertising), and mobile advertising.
MOBILE MARKETING
Marketing on or with a mobile device, such as a smart phone with application design; promoting goods, services and ideas.
AUGMENTED REALITY (AR)
is a live direct or indirect view of a physical, real-world environment whose elements are augmented (or supplemented) by computer-generated sensory input such as sound, video, graphics or GPS data.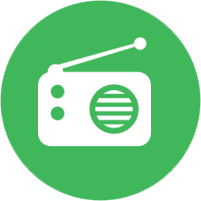 Communicate 4 the World needs genuine inspiration